Iron and Blood
20 February - 04 March 2007, 2 pm.
Denial. "Shit, I'm not doing this."
04 March 2007 5 pm.
"I guess I'd better start"
04 March 2007, 6:30 pm.
"Are you kidding me, I've really got to go to work?"
04 March 2007, 10:00 pm.
Home from work. I could start. Or I could check my Facebook.
04 March 2007, 10:30 pm.
Erika: how's that paper
Me: Uhhh. I have a title.
Me: and page numbers.
04 March 2007, 10:45 pm.
Making an outline. And coffee.
I don't have a coffee maker. That's a wooden soon, three paperclips, a fork, a rubberband, anda piece of cloth.
04 March 2007, 11:30 pm.
Me: I lost my sheet because I'm some kind of idiot.
Kristi: gah
Kristi: i think i've gotten to the point where i'm making stuff up
05 March 2007, 12:00 am.
Actually writing the paper.
Drinking cofee.
Marc: german unification is fun stuff
Marc: otto von bismarck is my homie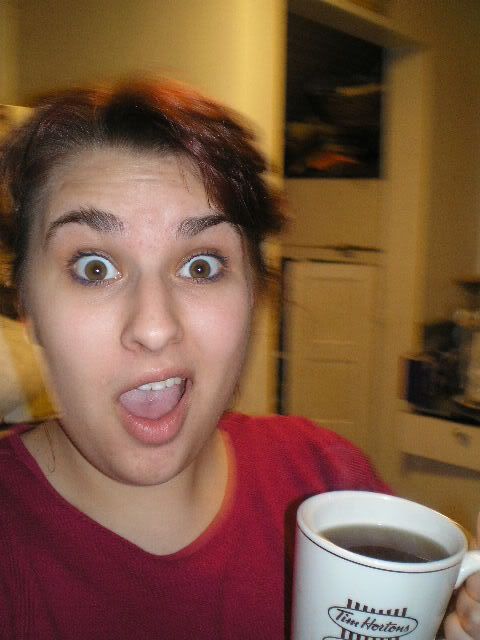 05 March 2007, 1:20 am.
Alex: what up
Me: GERMAN UNIFICATION
Me: Otto von Bismarck's what's up.
Lauren: I wonder if Snyder pays attention to the timestamps on the emails he gets
Lauren: cause I think the person with the most obscure hour of the night should get an extra point
05 March 2007, 2:00 am.
Still writing. What am I writing about again?
Austin: how long does it need to be?
Gina: "however long it needs to be to convey the point"
Gina: so says my teacher
Austin: lmao
Austin: so until u cant bullshit naymore
Gina: basically.
05 March 2007, 2:30 am.
Going slightly retarded.
05 March 2007, 2:45 am.
I'm done! Wait. I need a works cited page. Damnit.
05 March 2007, 3:11 am.
SENT! SENT! SENT! I'M DONE!